The butterfly valve is available as a pin-plate to opening, and blocking liquid. This pin plate of valve is round shape according in front of pipe cut line. And mounting with middle pin plate of valve stem, For use to rotation force the butterfly valve to turn-on and turn-off. When notice at the valve pin plate mounted valve stem that look similar butterfly. Then called "Butterfly valve".

This valve is turn-on and turn-off with 90 degree rotation same as the ball valve. Can manual control the flow rate by turning pin plate to pipe cutting various corners.The butterfly valve is different from ball valve how the valve pin plate is always inside flow pipe. That making the pressure loss in flow, No matter which valve is opened in any position. However, there is lever hand with butterfly valve, so you can manually adjust degree of rotation distance manually.

The advantages of Butterfly Valve are slim shape, Available installed in limited area, There is nylon tape seal making it durable so strength and heat resistance, And the large valves require little maintenance. The red silicone seals of butterfly valves are suitable for use on food.

The butterfly valves are available in many materials such as brass, stainless steel, metal, PVC, etc. However, the selection is based on use for what kind of work.

The important things are mounting actuator with the butterfly valve, you have to know core size and mounting holes size mainly. Provide the size of core and mounting holes fits well, it can be direct mount together. But If the size of core and mounting holes are very different. Must use to "Coupling Adapter" mounting between core and mounting holes of butterfly valve with the actuator. Or if the core is smaller than mounting holes of actuator. Offer to measure the size of both things, and then find the size that fits "Star" for pinion is matched.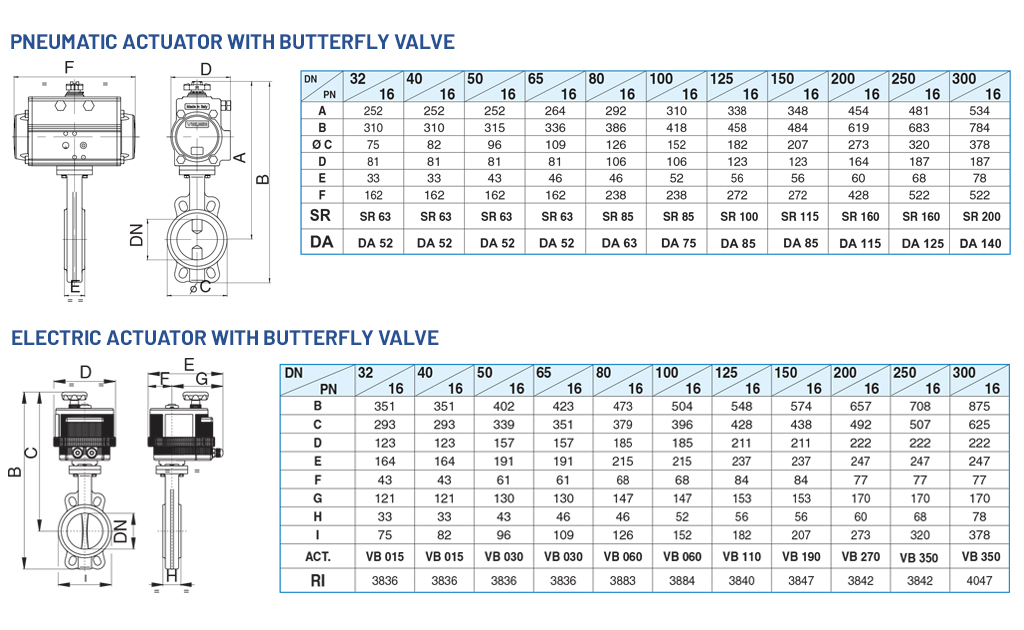 DOWNLOADS
BUTTERFLY VALVE FOOD INDUSTRY

BUTTERFLY VALVE LUG TYPE

BUTTERFLY VALVE BRASS & STAINLESS STEEL

BUTTERFLY VALVE PVC

BUTTERFLY VALVE WAFER TYPE