5/2 - way solenoid valve with NAMUR interface,with pneumatical spring return. To control pneumatic actuators
with 2 stable positions. Actuated by permanent signal. Interface according to 1/4" Namur standard.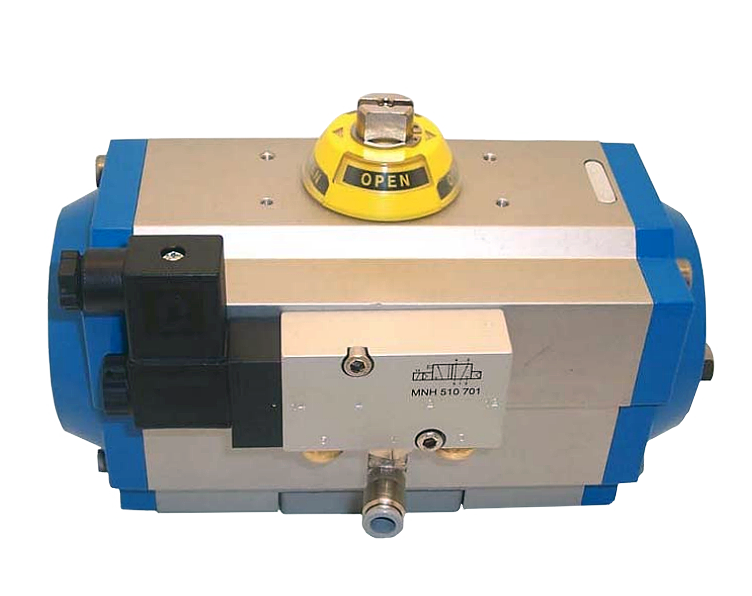 Standard override MNH : manual, turn by screw-driver to operate.
Standard MNH 510 701 : mounted on a double acting actuator. The override is on
the same side as the fittings.

The Hafner Series "Hafner on the Rocks" is offering valves for low temperature applications.
Hafner on the Rocks is using a totally different sealing system than the "Swimming O-ring,
the advantages are:
- Useable in low temperature applications
- Almost wear-free
- Very low friction
- Working without lubrication

The following products with the 1/4" Namur-Interface are available:
- 3/2-way valve
- 5/2-way single solenoid valve
- 5/2-way double solenoid valve
- 5/3-way valve
- Block form flow regulators for 3-way and 5-way valves


❄️
- Designed and Manufactured for an environment from -50°C up to +50°C.
- Stainless steel versions available.
- ATEX approved versions available.
DOWNLOADS
VALBIA NAMUR VALVE
HAFNER NAMUR VALVE